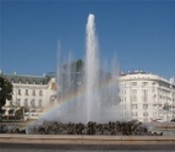 The classic city tour consists for example of a trip around the Vienna Ringstraße, to the Hundertwasser House, as well as past the Prater and the Vienna International Centre.
You can of course also combine a bus tour with a city walk.
If you do not travel to Vienna with your own bus, I would be happy to assist you with hiring a suitable coach.