Roundtrips "Lower Austria"
The state of the "four quarters" (wine quarter, forest quarter, cider quarter, and industry quarter) is a landscape of endless variety: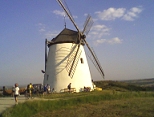 primeval forest-like meadows, high mountains, soft hills, bogs, impressive
river valleys, dense forests, mystical places of power, quiet wine cellar lanes, vineyards, lakes…

The wine quarter, Austria's largest wine-growing region, is especially famous, as is the legendary forest quarter with its many castles and monasteries.
Of course you can take trips from Vienna in the provinces.
These last depending on the distance half or full day. For more intensive sightseeing I recommend two days.