Hello and welcome to my Homepage!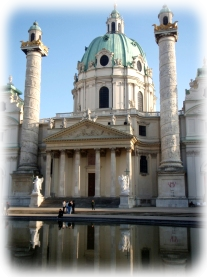 I am looking forward to accompanying you through Vienna and at the same time telling you not only interesting facts about the city and its sights, but also amusing stories about its inhabitants.
There is a lot to see in Vienna: Baroque palaces such as Schönbrunn or the Belvedere, the Gothic "Steffl,"" (St. Stephen's Cathedral), medieval frescoes, magnificent Art Nouveau buildings, modern architecture, some of the best known museums of the world – and of course also culinary Vienna.
You can leave your guidebook at home – I will show you familiar and less familiar aspects of the city.