Linz, Capital of Upper Austria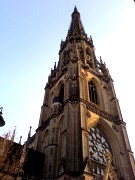 The "Linzer Klangwolke", an open-air musical event, the Ars Electronica Linz is the state capital of Upper Austria and has a lot to offer, for example Festival for art, technology and society, as well as the Lentos Museum which opened in 2003 and characterizes the cityscape with its architecture of glass
and fair-faced concrete.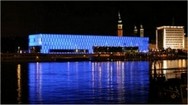 However, Linz also has a historic city center worth seeing, with Baroque houses and Austria's largest cathedral.
Duration of a trip to Linz: approx. 10 hours; the journey between Vienna and Linz takes approx. 2 1/2 hours.
Of course you can take trips from Vienna in the provinces.
These last depending on the distance half or full day. For more intensive sightseeing I recommend two days.